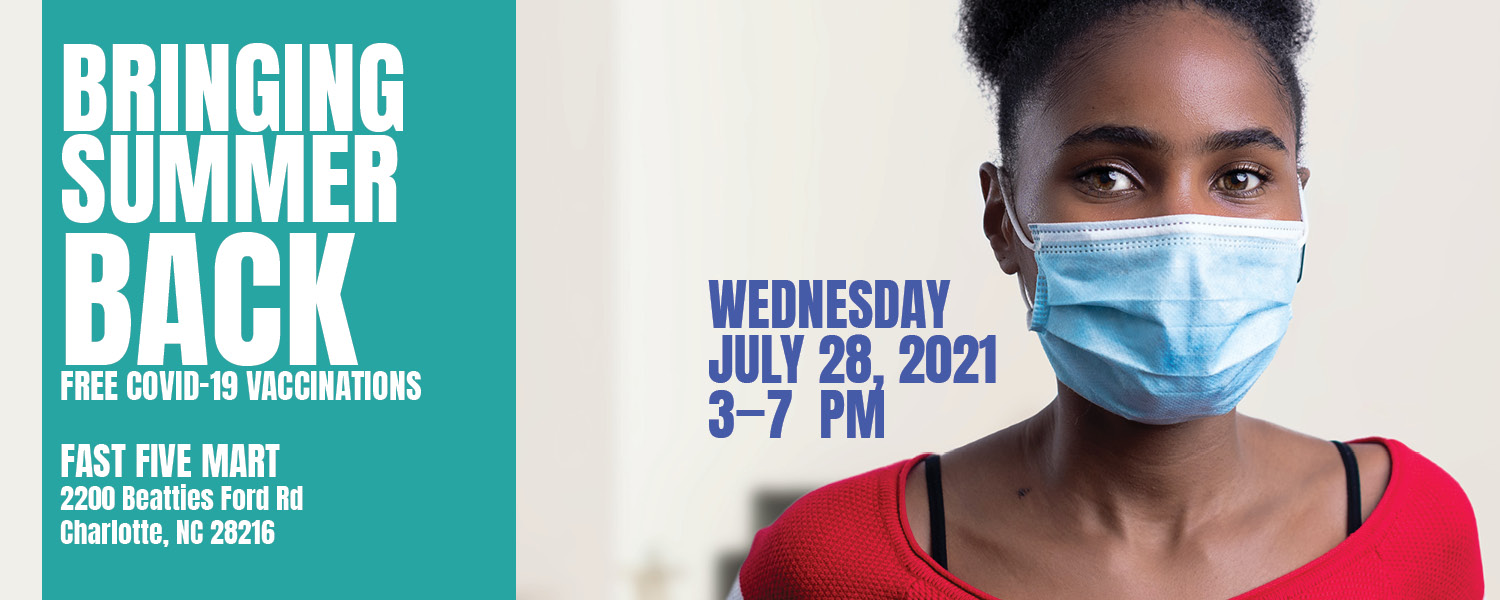 Community Vaccination Clinic at the Fast Five Mart
WHAT: Fast Five Mart of Charlotte will be hosting a community vaccination clinic to provide free COVID vaccines to the community.
WHY: The statewide Bringing Back Summer initiative is focused on providing free COVID vaccines to some of the most vulnerable in the state. As of now, nearly 100% of COVID cases are young people or not fully vaccinated. With the Delta variant now the dominant strain in the country, more and more people are now at higher risk for illness, hospitalization, and death. Even the mildest case of COVID can cause long-lasting effects that are preventable with the vaccine. Research has shown that the vaccine is safe and effective, even against the Delta variant, so Old North State Medical Society is partnering with the Fast Five Mart to provide these vaccines to the community. We'll be offering $25 Summer Cash Cards for everyone 18 years old and up, who receives the first dose of vaccine.
WHEN: Wednesday, July 28, 2021, 3-7 pm
WHERE: Fast Five Mart, 2200 Beatties Ford Rd, Charlotte, NC 28216