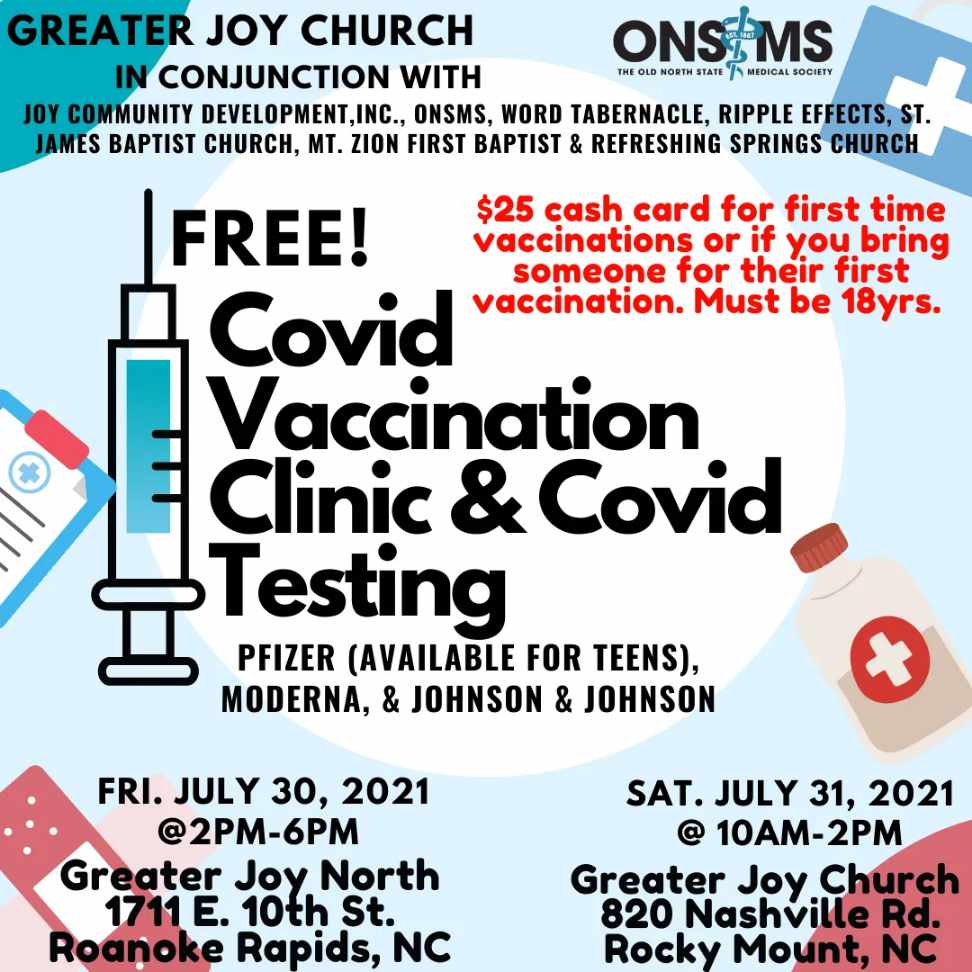 Greater Joy Church, in conjunction with Joy Community Development, Inc, ONSMS, Word Tabernacle, Ripple Effects, St. James Baptist Church, Mt. Zion First Baptist & Refreshing Springs Church presents a Free Community Vaccination Clinic.
WHEN & WHERE:
July 30 from 2 – 6p at the Greater Joy North Church in Roanoke Rapids, NC
July 31 from 10a – 2p at Greater Joy Church in Rocky Mount, NC.
Community members who get their first COVID vaccine at the event will receive a $25 Summer Cash Card and can enter statewide drawings for $1 million or $125,000.