By Dr. Veita Bland-Spencer, MD, The Old North State Medical Society
---
Rural communities are composed of millions of residents from various backgrounds who, as history has shown, have been much more severely impacted by public health emergencies than their urban counterparts. As we have seen and continue to see with the overdose epidemic, the effect of COVID-19 on this population has been consistent and severe across multiple aspects of life.
Nearly 50 million people in the country live in a rural areas, including nearly 5 million in the state of North Carolina, and unfortunately, there are a number of disadvantages these residents face that many others don't. For example, rural populations tend to have shorter life expectancies, lower median incomes, greater prevalence of comorbidities, like obesity, diabetes, hypertension, and heart disease, and older and less access to healthcare services. According to figures, only 1% of the ICU beds in the entire country are in rural areas.
Unfortunately, these circumstances that this population is predisposed to have placed them at a significant disadvantage when it comes to COVID-19. According to a North Carolina-specific study, residents of rural NC areas tend to be older and are more likely to be uninsured, which likely contributed to the noticeable impact that COVID-19 had on these residents. From the aforementioned study, in September 2020, the majority of state COVID-19 cases and deaths were in rural areas.
Numbers from North Carolina hospitals indicate that patients from rural areas are slightly more likely to die from COVID-19 even after controlling for age, sex, race, ethnicity, insurance provider smoking status, hypoxia, and level of inflammation. What's even more tragic is that this information is in line with national numbers. Studies in other states have found similar results in their rural populations with multiple arriving at the finding that those with lower socioeconomic status are more likely to have more comorbidities, less access to health resources, and therefore negative COVID-19 outcomes.
It is because of these systematic misgivings that Old North State Medical Society focuses on under-served populations like those in rural areas. For those needing information on vaccine and testing locations, information, or other healthcare resources, visit ONSMS.org.
---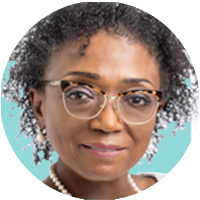 Dr. Veita Bland-Spencer is a Board-Certified Family Medicine physician a Clinical Hypertension Specialist, FASH, fellow of the American Society of Hypertension and FAHA, fellow of the American Heart association. She serves on committees with the AHA and other organizations. She is a frequent speaker in the community and has done national CME programs. She is also a national spokesperson for national causes such as peripheral arterial disease. In her attempt to educate her patients Dr. Bland is a syndicated columnist and is the host of the nationally syndicated radio program, "It's A Matter of Your Health: The 30 Min Health Magazine". It is heard locally on 90.1, WNAA.