By Dr. Veita Bland, The Old North State Medical Society
---
Even with effective COVID-19 vaccines available for adults and children 5 to 11 years old, booster shots, hand washing, and social distancing, physicians still recommend wearing masks as an additional layer of protection to reduce the spread of the coronavirus. Doctors encourage people – regardless of their vaccination status – to wear masks for the foreseeable future because everyone is not yet vaccinated.
Though everyone is anxiously awaiting life to bounce back after the pandemic ends and to "get back to normal," the persistence of COVID-19 and the Delta and Omicron variants is slowing the return to "business as usual" – making masks a standard part of daily wardrobes. Masks offer an easy and low-cost solution to lower the likelihood of transmitting COVID-19 among children, the elderly, the unvaccinated, and immunocompromised people. They also help reduce the spread of the virus among vaccinated people who may test positive for COVID-19 without showing symptoms.

In general, people – including children older than 2 – should wear a mask in indoor public places if they are: a) not fully vaccinated; b) fully vaccinated and in an area with high transmission, and c) fully vaccinated and with weakened immune systems.

Generally speaking, individuals do not need to wear a mask in outdoor settings. Physicians and researchers suggest that in areas with high numbers of COVID-19 cases, to be safe, people should consider wearing a mask in crowded outdoor environments and for activities with close contact with others who are not fully vaccinated.
Specific guidance from the U.S. Centers for Disease Control and Prevention (CDC) encourages people to:
---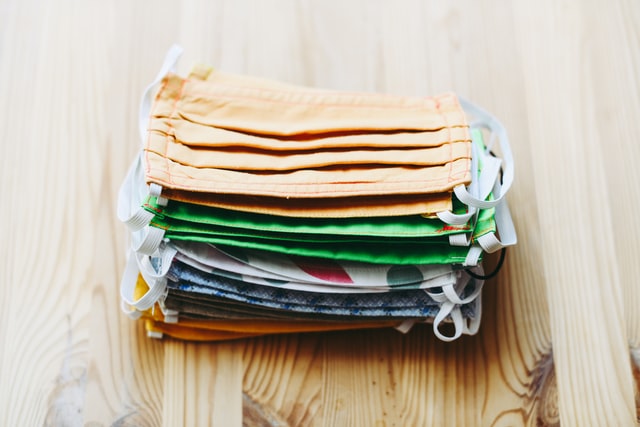 Wear cloth masks with:
A proper fit over your nose, mouth, and chin to prevent leaks
Multiple layers of tightly woven, breathable fabric
Nose wire
Fabric that blocks light when held up to a bright light source
Do NOT wear cloth masks with:
Gaps around the sides of the face or nose
Exhalation valves, vents, or other openings
Single-layer fabric or those made of thin fabric that doesn't block light
Wet or dirty material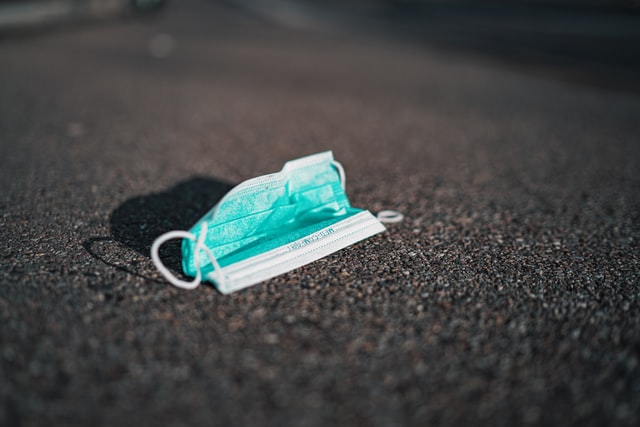 ---
Masks and respirators (i.e., specialized filtering masks such as "N95s") can provide different levels of protection depending on the type of mask and their use. Loosely woven cloth products give the least protection, and layered finely woven products offer less protection than well-fitting disposable surgical masks. KN95s provide even more protection, but well-fitting NIOSH-approved respirators (including N95s) offer the highest level of transmission prevention. Overall, wearing a mask is critical to preventing the further spread of COVID-19.
It is important to remember that any face and nose cover is better than no mask, but the best mask fits well and is the one you will wear consistently.
---