The Old North State Medical Society is comprised of practicing physicians and healthcare professionals ready to share their expertise with your audience.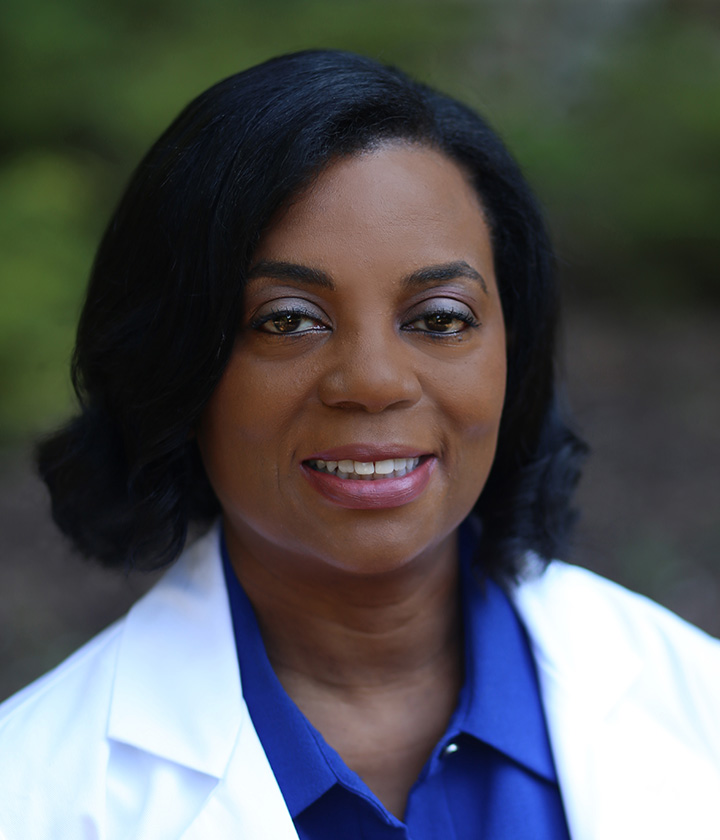 Kiara S. Eily MD, ABAARM
Functional Medicine
Dr. Kiara S. Eily is board certified by the American Board of Anti-Aging and Regenerative Medicine. She is an Advanced Fellow of the Metabolic Medical Institute. She also received her brain fitness certification from the A-4M. Dr. Eily specializes in brain health, including autism and Alzheimer's disease.
Karen L. Smith, MD, PA
Family Practice Medicine
Karen L. Smith, MD, FAAFP, is a graduate of Hahnemann University School of Medicine. She trained at National Congress of Family Physician Residents, North Carolina Academy of Family Physicians, Duke University, Cape Fear Valley Medical Center, and Fellow American Academy of Family Physicians. Dr. Smith has been practicing since 1992, with a private practice in Raeford, North Carolina since 2003. Dr. Smith's practice specializes in family medicine.
Sandhya Thomas-Montilus MD
Integrative Medicine
Dr. Sandhya Thomas-Montilus is a practicing Internist who treats patients for all acute and chronic conditions, including Chronic Pain and Addiction diagnoses. She has practiced for 20 years in Lumberton and Fayetteville, North Carolina. She focuses on the whole person and integrates holistic principles in her approach to wellness.
Laurence S. Webster, MD
Integrative Medicine
Dr. Webster is a primary care physician with a special interest in integrative medicine, precision medicine and the long-term effects of environmental toxins. He is currently engaged in work with the Governor's Office and Legislature of North Carolina to help successfully address the epidemic of pervasive clinical disorders on individuals. Dr. Webster's clinical work includes over 20 years as an Emergency Room Physician and Clinical Director of Midwest Medical Clinics. Working closely with private pharmacies and non-traditional sources, Dr. Webster has used the principles outlined in the 2015 Precision Medicine Initiative to develop unique approaches for individual patients.
John Woodyear, Jr., MD
Pain Management
Dr. John M Woodyear Jr., MD, is a Family Practice specialist in Troy, North Carolina. He received his medical degree from St. George's University School of Medicine, having over 32 years of diverse experience, with a focus in Family Practice and Pain Management. He is affiliated with many hospitals including Stanly Regional Medical Center, Firsthealth Montgomery Memorial Hospital, and Firsthealth Moore Regional Hospital.